mats FAR EAST PTE. LTD., Singapore is an approved Pre-Shipment Inspection Agency (PSIA) authorised by the DGFT (Directorate General of Foreign Trade) of the Government of India to issue Pre-Shipment Inspection Certificates (PSIC), Currently operates its PSI Service from Singapore and other countries and is one of the most Competent, Qualified company for the issue of PRE-SHIPMENT INSPECTION CERTIFICATES for material imported into the Republic of India.
The DIRECTOR GENERAL OF FOREIGN TRADE (DGFT) Government of India, Ministry Of Commerce And Industry, Department of Commerce has decreed that the Import of metallic waste and scrap shall be allowed through all ports of India in reference to the Importer furnishing a PRE-SHIPMENT INSPECTION CERTIFICATE. This pre shipment inspection certificate issued in India is mandatory to guarantee that the metal scrap is free from any radioactive material, radiation explosive material and arms.
mats FAR EAST PTE. LTD., is a member of Metal Recycling Association of India (MRAI) which is a National Association representing India's Ferrous and Non-Ferrous Metals Recycling Industry. We provide the complete range of pre shipment inspection services to help minimize any sort of possible quality risks that may arise in their metal scrap shipments.
Countries operated for Pre-shipment Inspection:
mats FAR EAST Pte. Ltd., operates its PSI Service from Singapore and extend its service in the following Nine countries to issue Pre-Shipment Inspection Certificate (PSIC) to India.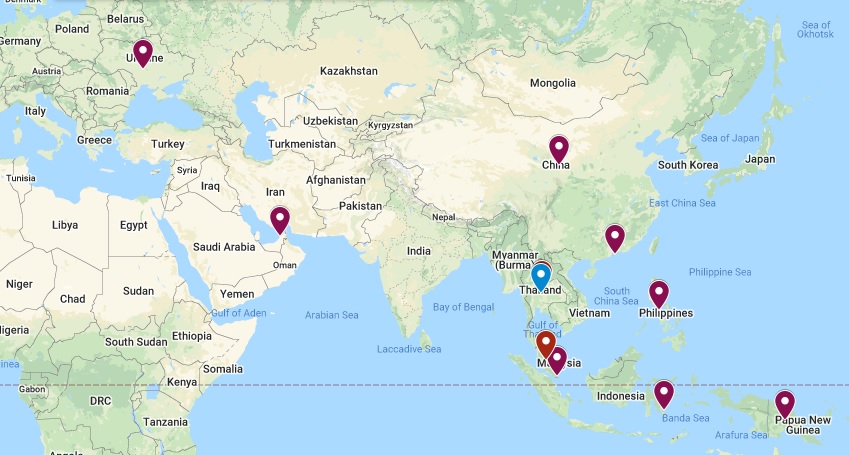 Singapore
Papua New Guinea
Malaysia
China
Philippines
Hong Kong
Thailand
Dubai
Indonesia
Ukraine