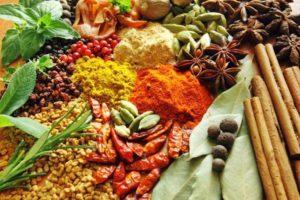 Why to Test Food?
The safety of our food supply appropriately remains a high priority for industry stakeholders, regulatory agencies and consumers. With the emergence of new safety challenges and issues, companies are establishing and upgrading programs to reduce risk factors. These programs are continuously monitored for reliability and effectiveness. Due to the health and safety risks posed by chemical, microbiological and environmental contaminants, analytical methods are increasingly becoming a centrepiece of food safety programs.
Innovative analytical approaches are being developed in response to emerging food safety issues. Established and officially approved methods are used to monitor for known issues. Oftentimes, new analytical methods are developed or modified rapidly in response to issues, such as melamine contamination, which are unforeseen. In such instances, accurate data derived from sound, validated analytical methods are required.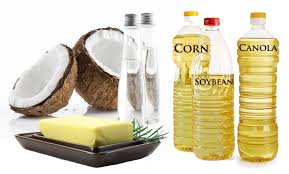 Food testing is at the very heart of our expertise as a leading partner to the food industry. We offer a comprehensive range of Chemistry tests, Microbiology, including a full spectrum of highly specialized analysis for food contaminants, animal species, allergens and more.
Our food safety and quality analysis is performed by an international network of accredited laboratories, each with a thorough understanding of specific industry requirements.
Physical Parameters
Color
Rotting
Rodent Contamination
Added Colouring Matter
Added Wax Coating
Mould
Damaged matter
Insects
Extraneous Matter
Foreign Matter
Broken/ damaged
Loose seeds
Discolored
Insect damaged
Immature
Tendrils
Headless Cloves
Split fruits
Bulk density
Proximate Analysis
Acid Insoluble ash
Acid value
Acidity as Citric acid
Acidity as Acetic acid
Acidity of Extracted fat
Alcohol – soluble extract
Alcoholic acidity
Alkaloids as Nicotine
Ash insoluble
Bellier Test
Caffeine Content
Calcium
Cloud point
Cold water soluble Extract
Colour (Icumsa)
Conductivity Ash
Curcumin
Drained Weight
Free fatty acid
Fructose – glucose ratio
Fruit juice content
Gluten
Insoluble impurities
Iodine content
Iodine value
Moisture
Oil content
Petroleum Ether Extract
Protein
Reducing Sugar
Refractive index
Salt as NaCl
Saponification value
Sulphated Ash
Total ash
Total solids
Total Soluble Solid Salt Free Basis (M/M)
Total Soluble Solids
Total sugar as Sucrose
Total sugars
Unsaponification value
Volatile oil
Water insoluble ash
Nutritional Values
Fat
Protein
Fibre
Dietary Fibre
Carbohydrate
Energy
Sugar Profile
Cholesterol
Monounsaturated Fatty acid
Polyunsaturated Fatty acid
Saturated fat
Trans Fat
Minerals
Vitamins
Pesticide Residues and Antibiotics
Pesticide Residues
Organochlorines
Organophosphorus
Synthetic Pyrethroids
Triazines
Fungicides
Carbamates
Triazoles
Dithiocarbamates
Nicotinoids
Plant growth regulators
Antibiotics
Chloramphenicol
Nitrofurans and its metabolites
Sulphonamides and its metabolites
Tetracycline
Nitromidazoles
Toxins
Aflatoxins G2
Aflatoxins G1
Aflatoxins B2
Aflatoxins B1
Mycotoxin M1
Ochratoxin A
Hydrocyanic acid
Hypericine
Agaric acid
Saffrole
Patulin
Heavy Metal Analysis
Copper
Zinc
Mercury
Cadmium
Arsenic
Lead
Chromium
Nickel
Iron
Tin
Manganese
Calcium
Magnesium
Selenium
Sodium
Potassium
Food Colours & Preservatives
Food Colours
Ponceau 4R
Carmoisine
Erythrosine
Tartrazine
Sunset Yello FCF
Indigo carmine
Brilliant Blue FCF
Fast Green FCF
Sudan Dyes
Preservatives
Sulphurdioxide
Benzoic acid
Sorbic acid
Artificial sweeteners
Flavouring substance